Hiking in the Southeast and Iceland's other big writer.
As in previous posts, we at Iceland Mini Campers want to recommend to you some of our favorite destinations in Iceland with an emphasis on areas that are accessible and well suited for a mini camper visit.
Today we will be looking at locations in the Southeast, right on the Þjóðvegur 1 (the highway 1 ring road). The drive to this general area takes around 4 hours (see here) but we assure you that these places are well worth the trip and would in fact make for a perfect 3-4 day motorhome excursion. Also, if you plan to make the round trip around Iceland you will be passing these places so we recommend you put aside a couple of days for a proper stop.
Vatnajökull National Park.
First of all, make your way eastbound out of Reykjavík, past Hveragerði, Selfoss and several other small towns, straight to Skaftafell, which is part of the Vatnajökull National Park. It has a visitors' center and excellent camping facilities and a few must-see phenomena. The best way to reach those is through some of the marked hiking routes around the area and these take you to different areas and are have different levels of difficulty, the easiest ones lasting around 2 hours (for a round trip) while the more challenging ones last up to 8-10 hours (more information here). The locations easiest to reach include the beautiful Svartifoss waterfall and Sjónarnípa, which gives you a view of Vatnajökull, the largest glacier in Europe. We would recommend that you make sensible preparations if you plan to go hiking in this area and ask for advice at the visitors' center if the weather seems dubious. That said, the weather can also be quite pleasant in Skaftafell since the surrounding mountains and glaciers provide cover from wind. Other beautiful locations in Skaftafell are Sjónarsker, Skaftafellsjökull and Bæjarstaðaskógur.
From Skaftafell it is easy to reach a couple of other interesting destinations. First of all, the Svínafell mountain is only 9 kilometers away. Aside from the beauty of the mountain itself (people who live there say that you never get bored of looking at it) and its surroundings there are camping grounds and a variety of activities and services on offer there too. (see here). Second of all, Hali in Suðursveit is also fairly close by which houses a peculiar museum based on the life and works of writer Þórbergur Þórðarson, who is often cited as Iceland's other big author, along with Nobel Laureate Halldór Laxness. Þórbergur however did not enjoy any of Laxness' international success and only a select few of his works are available in English translations. It has been said that Þórbergur Þórðarson's works were "too Icelandic" for foreign markets but that theory doesn't really hold water (considering, for instance, the success of Sigur Rós, Iceland itself as a tourist location and the aforementioned Halldór Laxness). The Hali museum has a restaurant that specializes in local Arctic Char dishes and is quite worth a visit (see here).
Glacier Lagoon.
Finally, since we are covering the Southeast of Iceland, we have to mention the Jökulsárlón glacier lagoon. Since it is one of the most popular tourist destinations in Iceland, it might by one of the most "touristy" destinations we at Iceland Mini Campers have covered but in this case the hype is all justified.
The lagoon itself provides some very beautiful scenery with bits of glacier bobbing about in clear blue water, making the same klook-klook sounds as ice cubes in a drink, which gives the whole place a tranquil, weird atmosphere. There is also a good chance of there being some seals frolicking in the water or resting on nearby shores.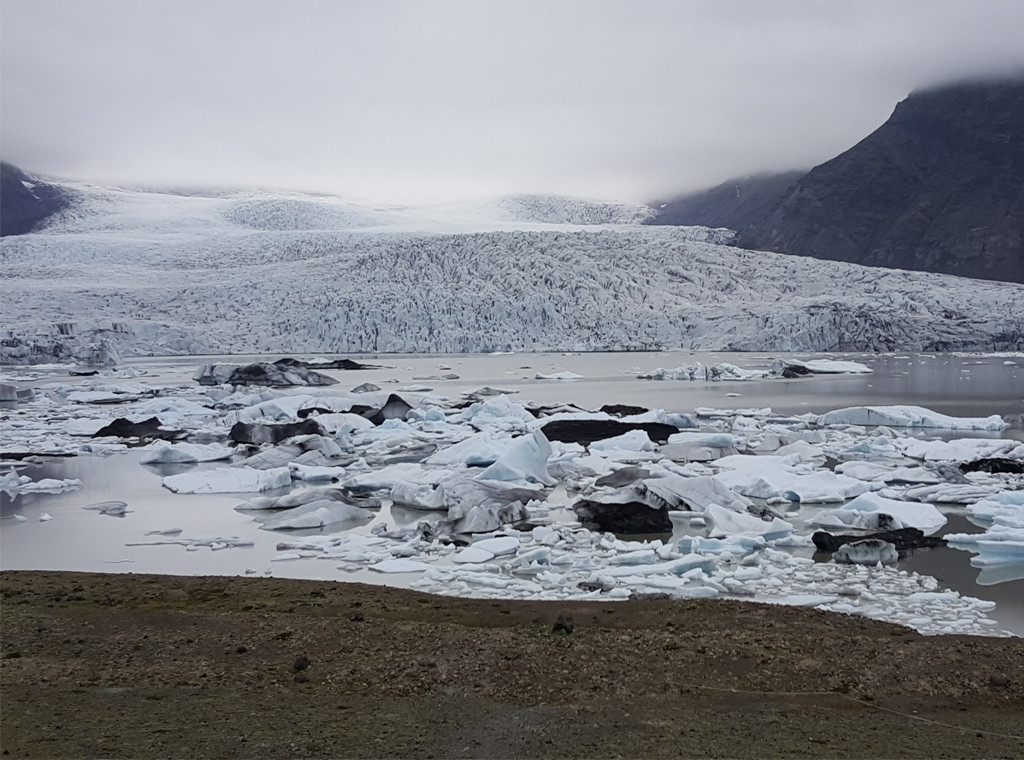 As in previous posts we want to conclude by emphasizing that you drive safely and give yourselves lots of time to make many stops. We've only really scratched the surface regarding all the places in this area that are worth a visit and we therefore just recommend that you keep your eyes open and endeavor to make your own discoveries. Also, keep in mind Þórbergur Þórðarson's words:
"The majority of the misery in the world comes from a lack of imagination".
IMC.